Back to list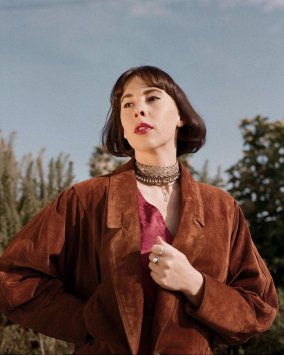 GEORGIA VAN ETTEN
Booking France/Belgium/Switzerland : melanie@your-european-stage.com
GEORGIA VAN ETTEN
London-based singer-songwriter Georgia van Etten emotionally blends roots music and alt-pop into songs that stick to the skin.
Originally from Australia, she recently signed with Canadian label Birthday Cake The Bros. Landreth. Continuing her journey on the international scene, Georgia released her debut album 'Deep Black Water' in 2021 to critical acclaim, the airing of her video on MTV, and her single on SiriusXM North Americana and a live session on BBC's Loose Ends.


Touring the world since the age of 14, Georgia has been invited to numerous festivals including Montreux Jazz Festival (Switzerland), Porretta Soul Festival (Italy), Falls Festival (Australia) and London's Omeara where the Telegraph stated that "she is captivating audiences around the world with her refreshing creativity and rich vocal tones.

Georgia van Etten's 2021 album Deep Black Water is the culmination of her sonic research. From her attempt to harmonise random sounds from her childhood, through her classical vocal training, or the musical prestige of the London theatre and jazz scene, to this moment of soul and roots awareness. On this album, Georgia charts her way through the deep dark waters - a metaphor for the perilous and often daunting economic and environmental future her generation faces - to find strength.
 
"Through this metaphor, I say how fed up I am with the system, I transcend my angst to finally join the fight for a better future," says van Etten.